Offshore Operations
09 November 2023
Managed Resources: Setting Your Offshore Team Up for Success

"We are entering a world, where the only legitimate borders for work are skill boundaries"
― Gyan Nagpal
Outsourcing and its many types and subtypes have no doubt benefited businesses greatly. The different outsourcing models all offer viable solutions to skills shortages and other staffing challenges, and help mitigate the rising cost of hiring and operating onshore.
The conventional outsourcing model of handing over services and functions to third parties is perfectly adequate. It gets the job done while cutting down labour and operational costs. But for benefits beyond cost savings, there are other more specialised options available.
Employer of Record (EoR), for instance, is a valuable employment outsourcing model that simplifies global expansion and makes it more accessible for businesses of all sizes.
In EoR, a vendor may be contracted to perform the entire range of human resources functions—from recruitment to payroll and benefits to team engagement—which helps in reducing administrative load. Additionally, acting as a proxy legal entity, the vendor also assumes all legal and tax compliance responsibilities for the employees on behalf of the client company.
EoR is the ideal option for businesses that want to hire in international markets while minimising operational risks. But for those whose needs go beyond recruitment and payroll, consider Managed Resources.
Is your organisation looking to pursue growth and diversification, access a wider talent pool, and expand offshore? Keep reading. We offer tailored solutions for you.
Human Resource Outsourcing (HRO) and Employer of Record (EoR)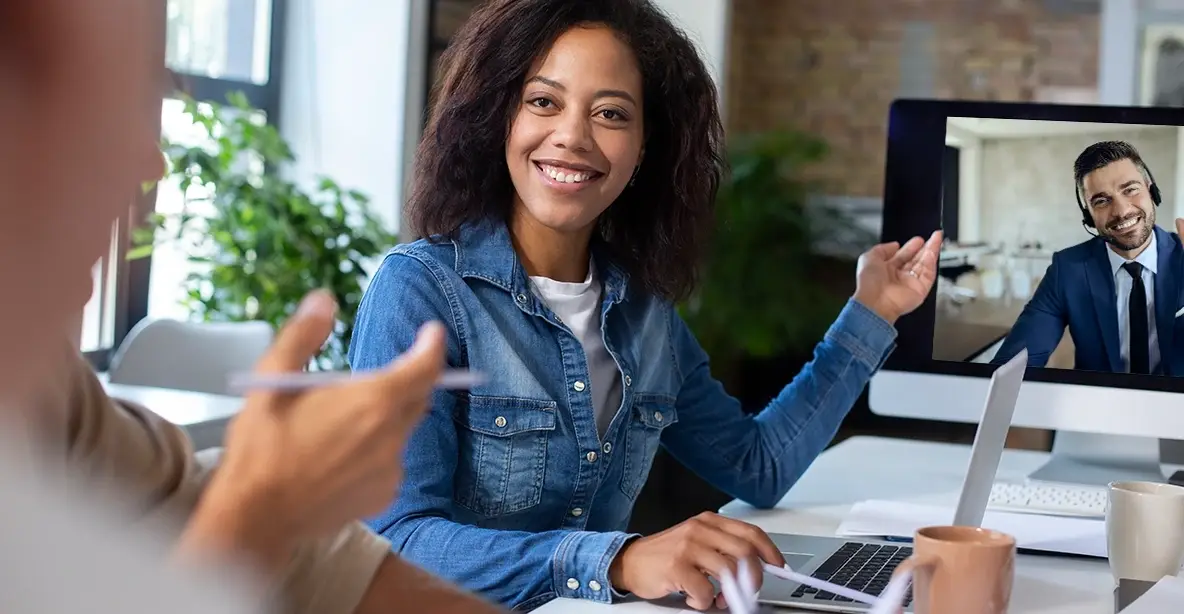 Image from www.freepik.com.
The practice of hiring offshore is not without its pain points and issues and is a continuously evolving field. However, on the whole, the trend is unlikely to reverse.
The future workforce is distributed.
While hiring across borders is not a novel concept for enterprise-level organisations, until fairly recently, it has largely been inaccessible to smaller players. Now, thanks to labour market intermediaries, global HR companies, and third-party firms providing similar and corollary services, businesses of any size can have offshore teams and employees.
In Human Resource Outsourcing (HRO), for instance, the client company may hire an HRO firm in their chosen location to perform the entire range of human resources functions for them. This includes recruitment, onboarding, and payroll and benefits.
Aside from the standard HR functions, the more specialised Employer of Record (EoR) model provides additional legal and regulatory services. Basically, the EoR partner assumes legal responsibilities and fulfils compliance requirements on behalf of the client company.
But despite the many theoretical benefits of hiring remote employees, it doesn't automatically translate to actual benefits. Managing globally distributed workforces can be complex and delicate, laden with challenges in coordinating, integrating, and quality control. These challenges are not unique, but they are certainly made more difficult by distance and differences in time zone, language, and cultural nuances.
Proper team management is still the single most important determinant of your offshore team's success. Enter Managed Resources.
Managed Resources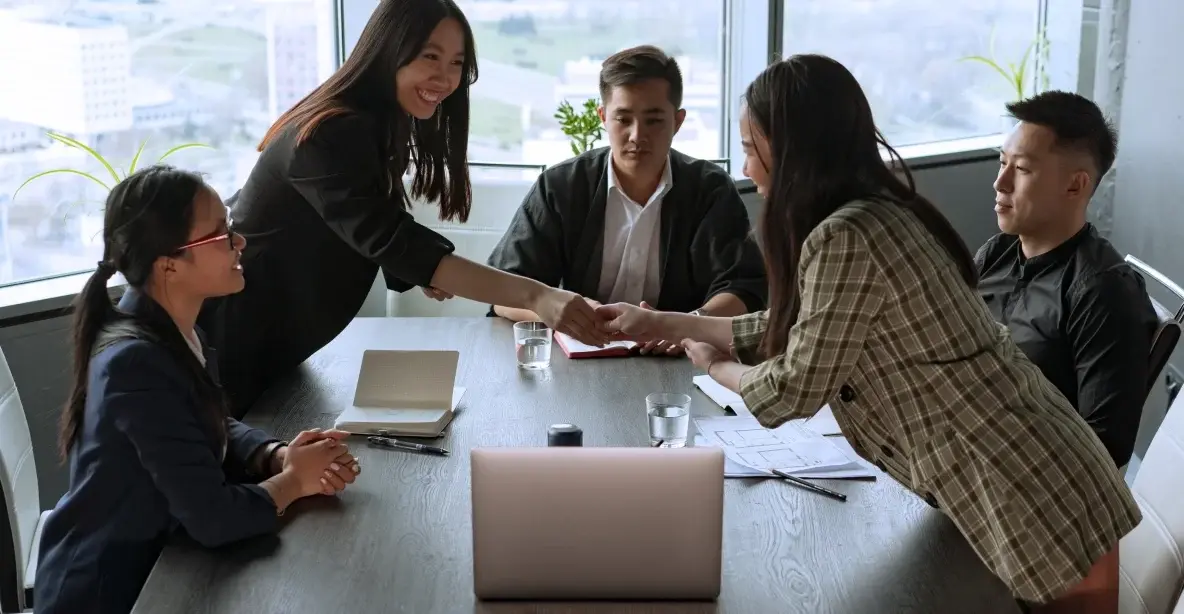 Photo by Mikhail Nilov from Pexels: https://www.pexels.com/photo/people-having-a-meeting-8101929/.
Unient's Managed Resources model presents a more comprehensive and hassle-free alternative to EoR. When we build your dream offshore team together, not only will we fulfill all Human Resources Management functions, but we will also provide a dedicated Operations Manager accountable for implementation and performance, and a dedicated Client Success Manager acting as your account manager and liaison to internal stakeholders.
If your goal is to build an optimised and high-performing distributed team and if you prioritise results, Managed Resources is the way to go. You retain control of what matters most while delegating the crucial day-to-day work of management and monitoring to experts you can trust.
Managed Resources and EoR: Key Similarities
Team Selection and Composition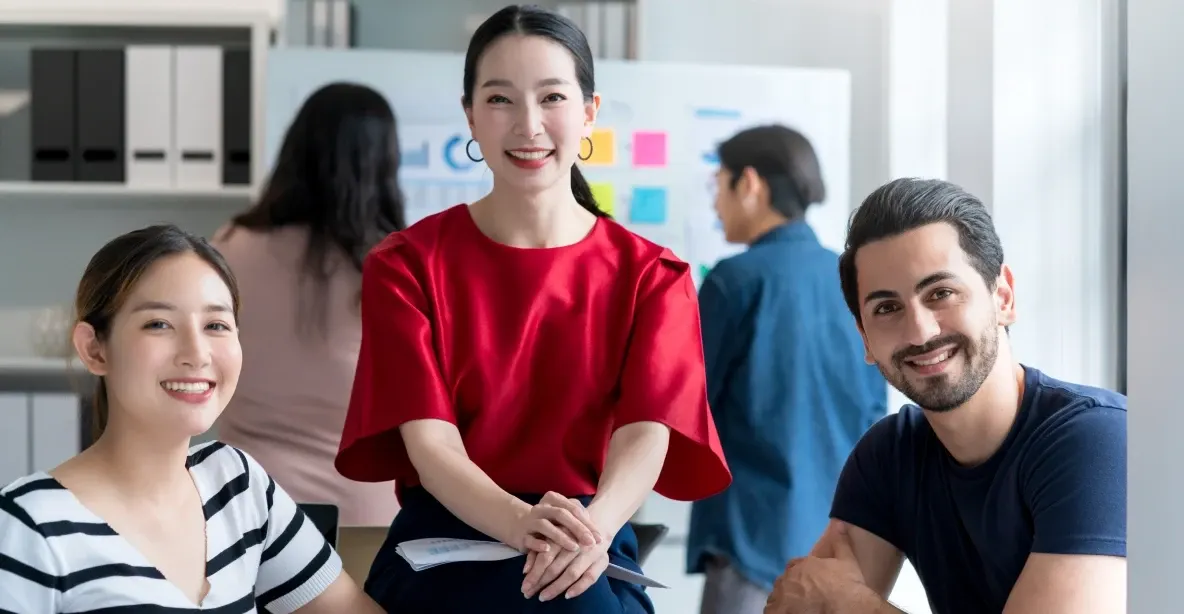 Photo by Lifestylememory from Freepik.
In both Managed Resources and EoR models, clients ultimately choose the team composition. We will work with you from sourcing to engagement to ensure that only the right—and the right number!—of talents are working for your organisation.
Cost Savings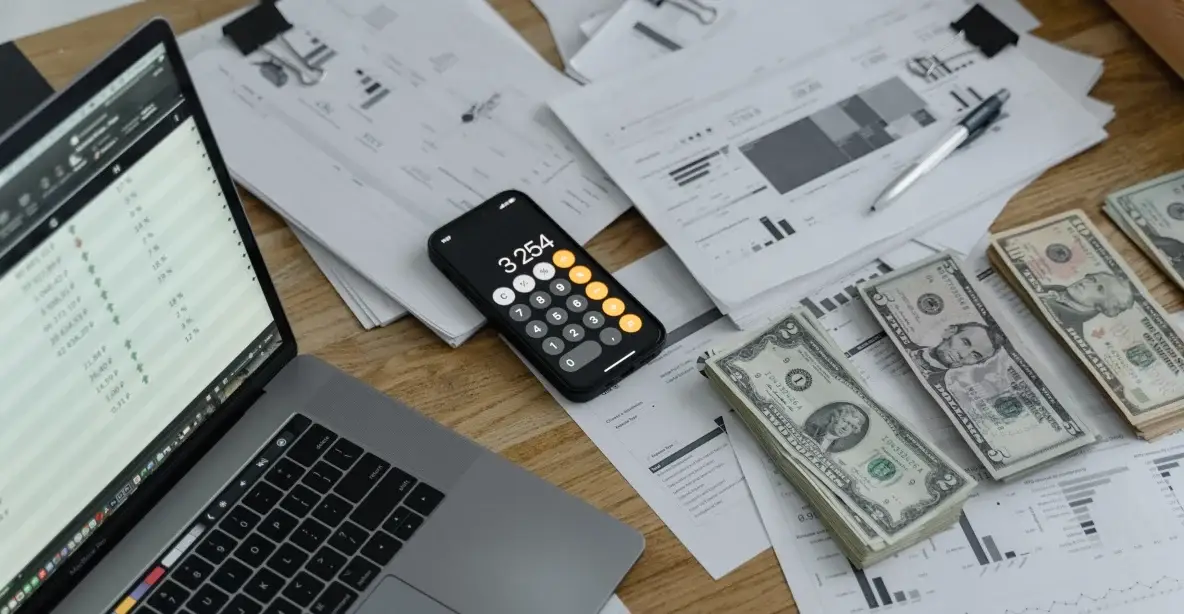 Photo by Tima Miroshnichenko from Pexels: https://www.pexels.com/photo/banknotes-and-calculator-on-table-6694543/.
Headhunting, developing talents internally, and setting up departments from scratch are considerable investments for any organisation. Because of labour arbitrage, hiring those same roles offshore can mean savings of up to 60 per cent for each role with no marked difference in the quality of output. Additionally, at Unient we guarantee onshore performance equivalence for the roles you onboard and transparent billing and time accounting. You pay only for the resources you use and you can easily track your cost savings.
Quick Onboarding and an Expanded Talent Pool
Photo by tirachardz from Freepik.
With a ready network of vetted experts and a solid recruitment process in place, especially in talent-rich locations like India and the Philippines, reputable EoR service providers and Unient's Managed Resources let you hire at scale and quickly fill critical roles. Unient also has a perpetual replacement guarantee to buffer the impact of team turnovers that could otherwise throw a wrench in your operations and your ability to meet deadlines.
Managed Resources and EoR: Key Differences
Complexity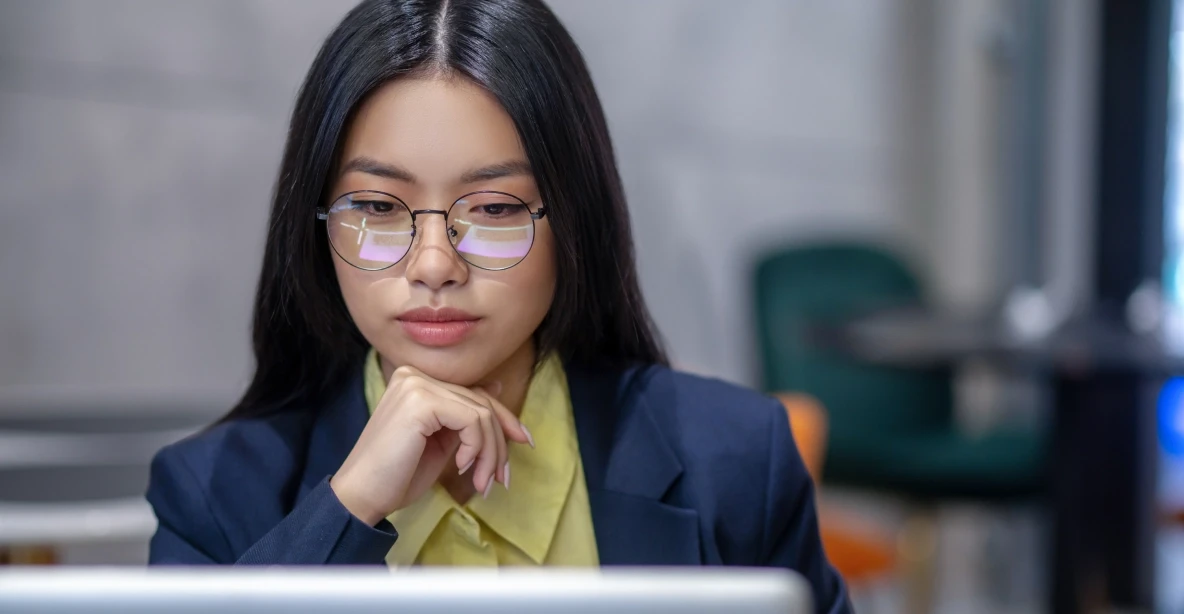 Photo by zinkevych from Freepik.
Simply put, EoR takes fewer functions and tasks off your hands compared to Managed Resources. The Managed Resources model allows you to offshore part of your operations or delegate an entire project to a self-sufficient remote team of handpicked experts. Not only that, we will also handle the day-to-day technical and people management. Focus your efforts and resources on high-value processes and profit-generating activities while entrusting the rest to us.
Collaboration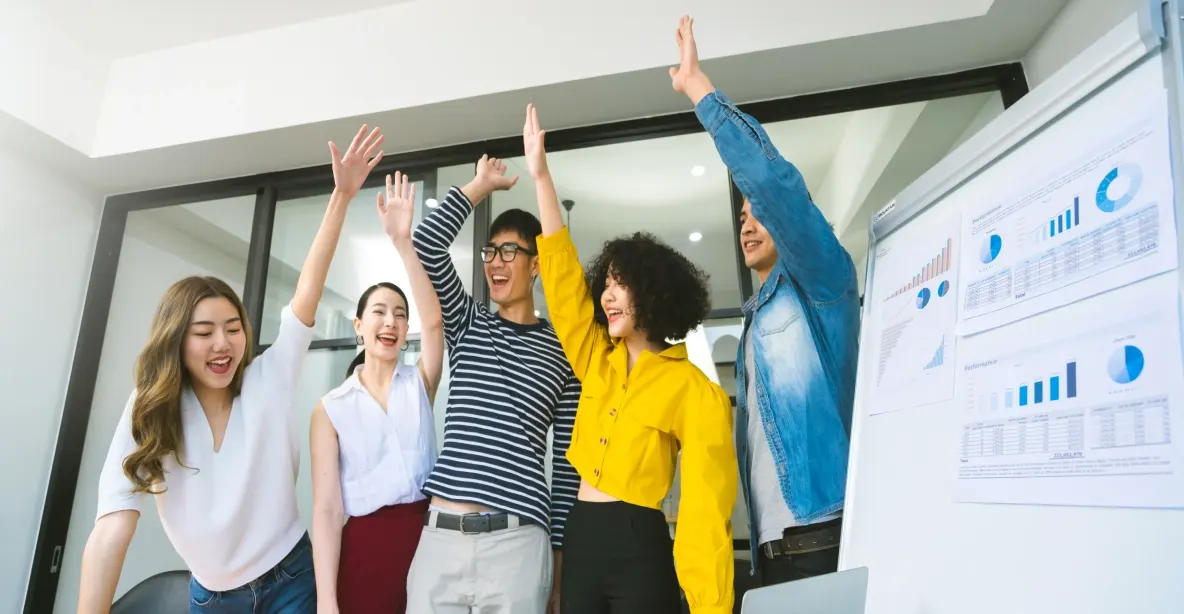 Photo by Yan Krukau from Pexels: https://www.pexels.com/photo/women-at-the-meeting-table-having-a-discussion-8837742/.
As mentioned above, in the EoR model, the vendor covers all the HR functions of your remote team, such as payroll, taxes, and benefits. Meanwhile, the management and performance of the remote team strictly remain client-side.
Managed Resources is much more collaborative. As your offshore partner, we will be accountable for the daily operations and outcomes of your dedicated team. You will have a Client Success Manager to facilitate communications and handle top-level issues. Nevertheless, you have unfettered access to your dedicated offshore team and may communicate with them directly for project-specific concerns. Your offshore team should be able to seamlessly integrate and align with your in-house onshore team.
How Unient's Managed Resources Work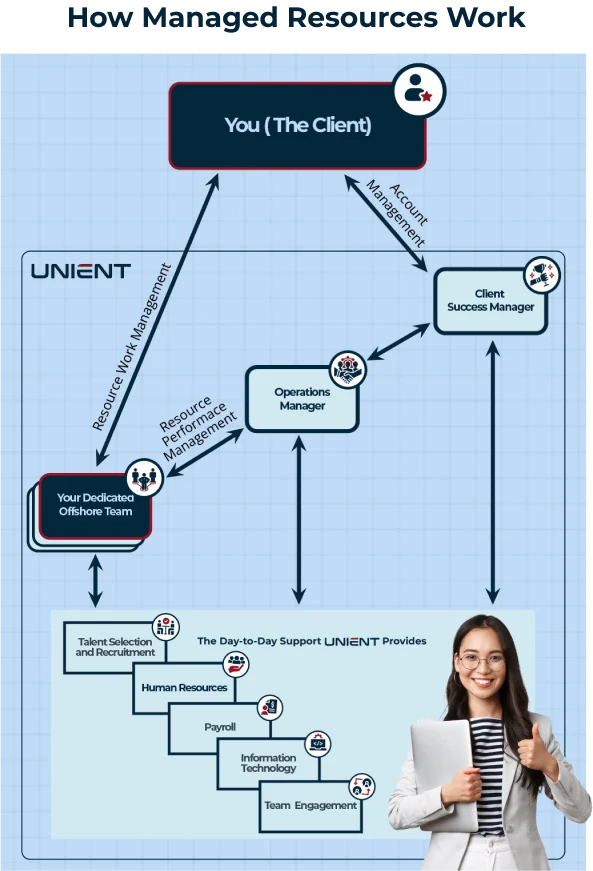 You, as the client, is responsible for:
Resource Work Management — You will determine the composition of your offshore dedicated team and, for seamless collaboration, you will have unfettered access to them as you would any other member of your onshore in-house team. Your organisational vision as well as engineering and business requirements will guide our roadmap and overall strategy.
You will work with:
Client Success Manager for Account Management — We collaborate with you to identify your needs and what value Unient can deliver. We also ensure regular communications for utmost accountability and transparency of progress and processes.
Operations Manager for Resource Performance Management  — We are accountable for the implementation of the roadmap and mitigating risks, as well as overall performance, team management, monitoring, and development.
Your Dedicated Offshore Team — Your fully remote and scalable customised team of experts will work exclusively for you as part of your delivery organisation.
These work together to provide you with day-to-day operational support on:
HRM — including Recruitment, Administrative, Payroll, Training & Development, Team Engagement; and
IT — including IT Infrastructure and IT Support.
Unient Offshore Teams Engagement Models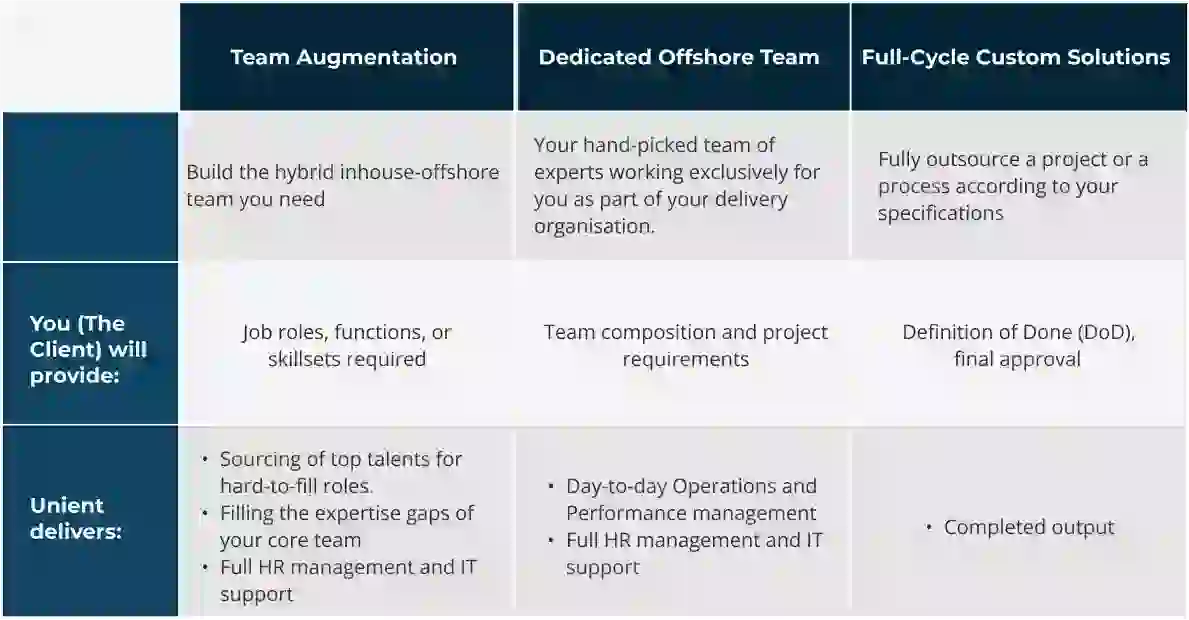 Unient's Managed Resources is a results-focused, effortless, and cost-efficient model that will ease your operational burden while maintaining quality in output and performance.
Got more questions about Managed Resources and our other offerings? Talk to our experts! We're happy to help you with your offshore outsourcing journey. Send us a message to schedule a commitment-free consultation.